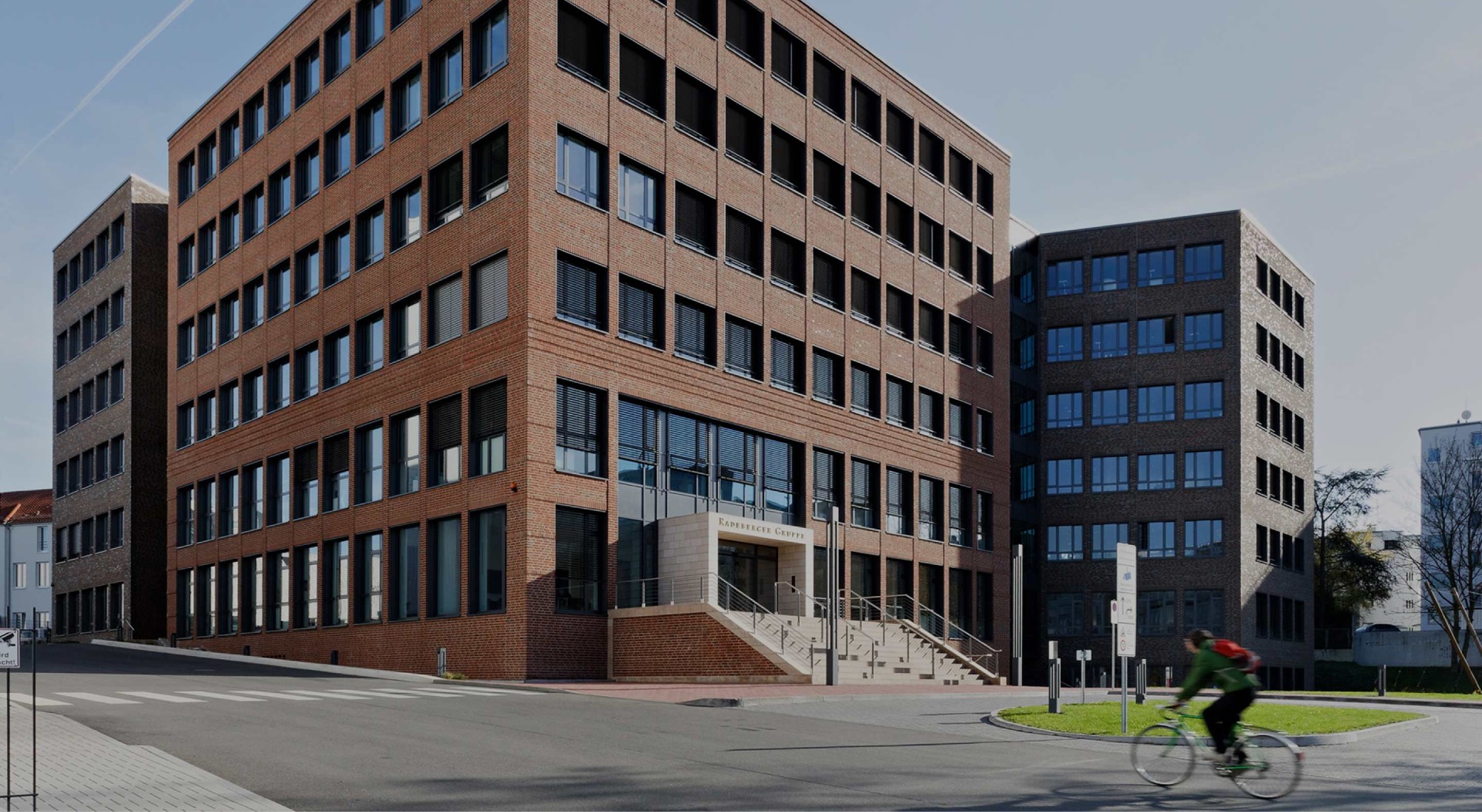 Radeberger Gruppe KG
Darmstädter Landstr. 185
60598 Frankfurt am Main
Germany
To make finding the Radeberger Gruppe as simple as possible, we have prepared a road map showing the route as well as a description of the directions. You can download them here.
We are looking forward to your visit!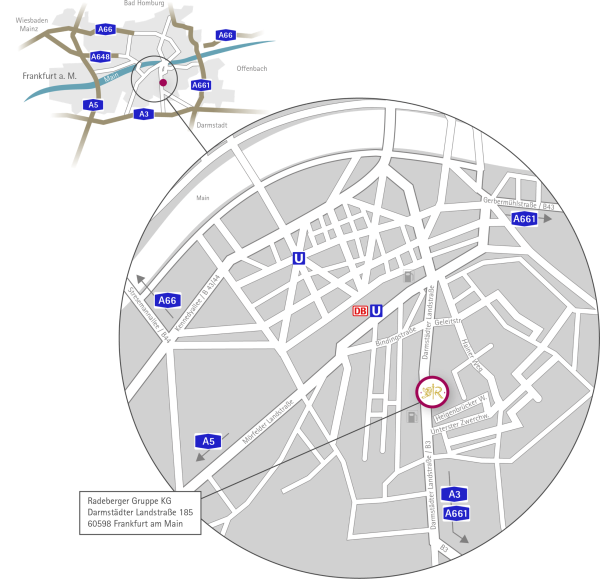 Directions
From Frankfurt city center and Offenbach:
Take Darmstädter Landstraße toward Sachsenhausen/Neu-Isenburg. After around 500 meters, you will find us to your left (there is a left-turning lane before the traffic light).
From Munich and Cologne:
Coming on Autobahn A3, take the exit toward Offenbach and drive on B46/B459. Follow the road for a little under 3 km toward Frankfurt, Neu-Isenburg, Sachsenhausen, and Dietzenbach. Enter the roundabout and take the second exit: Babenhäuser Landstraße (B459) toward Frankfurt and Sachsenhausen. Leave Babenhäuser Landstraße (B459) and turn right onto B3. Follow the road and continue straight on onto Darmstädter Landstraße (B3). After around 800 meters, you will see our driveway on the right.
From Basel and Kassel:
Drive to the Frankfurter Kreuz interchange and take Autobahn A3 toward Munich/Würzburg. Exit towards Offenbach from A3 (then see "From Munich and Cologne").
Parking:
When entering our driveway, please keep to the right where you may park short-term in our plaza to register with reception. Our reception staff will then show you the way to our visitor parking.
With public transport from Frankfurt central station:
Take the cable car or subway from Frankfurt central station ("Hauptbahnhof") to "Konstablerwache". From there, take bus number 30 or 36 toward Neu-Isenburg and get off directly opposite our administration building at the stop "Brauerei".